About the Expert
Reno Rolle is an entrepreneur, consumer product designer, and direct response marketer. He is a two-time Ernst and Young Entrepreneur of the year Nominee and award winning inventor for products such as BōKU Superfood, the Rollé Blanket, and the Spin Fryer.
Reno is currently chairman of the organic and nutrition superfood company BōKU International, which he co-founded with his wife Lynn Rollé. The whole Rolle family live the lifestyle they preach.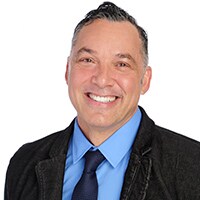 About the Collection
Started in 2008, BoKU Superfoods brings organic superfood products directly from Ojai, California, the Mecca of organic wellness lifestyles.. The Award-winning blend of 55 superfoods and plant-based protein powders is doctor-formulated and doctor-approved to enhance your life. The phtyonutrients in BoKU powders and healthy snacks make it easy to protect yourself against harmful free radicals and support your immune system. The farm to you blend powders are all certified organic kosher and vegan. Boku works with organic and bidoynamic farms aorund the globe to ensure the highest of standards.